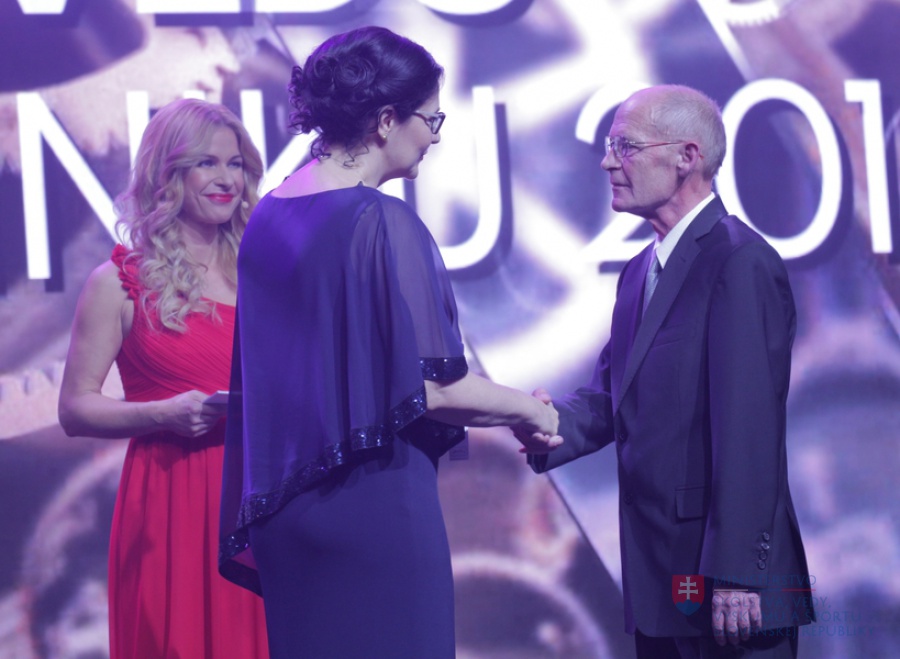 Our long-time colleague Ing. Peter Michlík CSc. received the highest state award in the field of science and technology in Slovakia "Science and Technology Award 2018" during the gala evening, which took place on 8 November 2018 in Bratislava.
The award for lifetime merit in science and technology was awarded to him by Martina Lubyová, Minister of Education, Science, Research and Sport, for his significant contribution in the development of chemical research, especially polypropylene fibers, using progressive modifications of polymer systems, including nanomaterials and their production in Slovak republic and abroad.
Ing. Peter Michlík CSc. has been working in our company for more than 40 years as a specialist in the field of chemical fiber research and is responsible for number of innovations in his field of activity. We received this award for our colleague with great pride and we would like to thank him warmly for his work and for his merit in the development of our company.