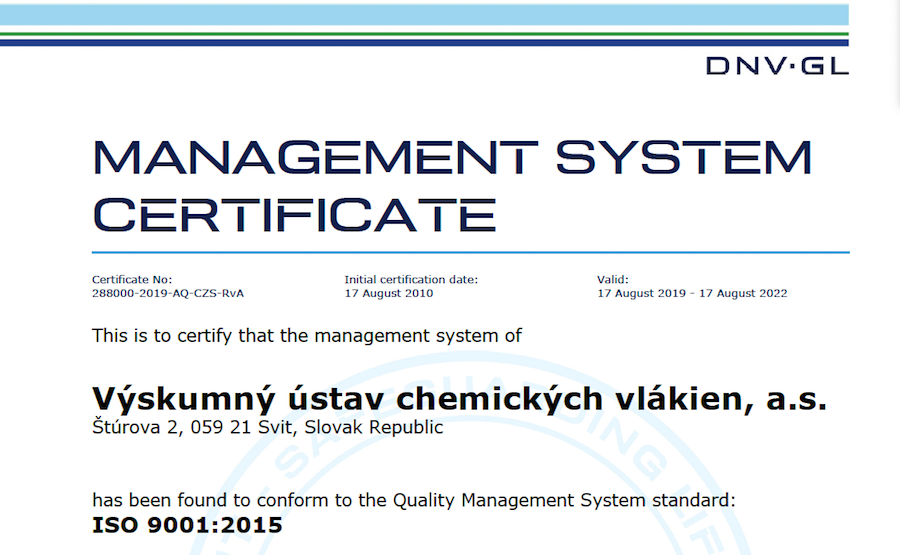 On 17 – 19 June 2019 our company VÚCHV successfully passed a re-certification audit of all implemented systems according to ISO 9001: 2015, ISO 14001: 2015 performed by DNV GL – Business Assurance.
DNV GL certificates contain unique identification and are traceable and securely stored in the Blockchain system, thereby increasing their value. Blockchain provides a decentralized database of information, using cryptography to keep information secure. Blockchain works on a network of computers where each has to approve an update, reducing the dependency and vulnerability of centralized data storage.
Anyone can check a certificate using a unique QR code, or check the public certificate page.